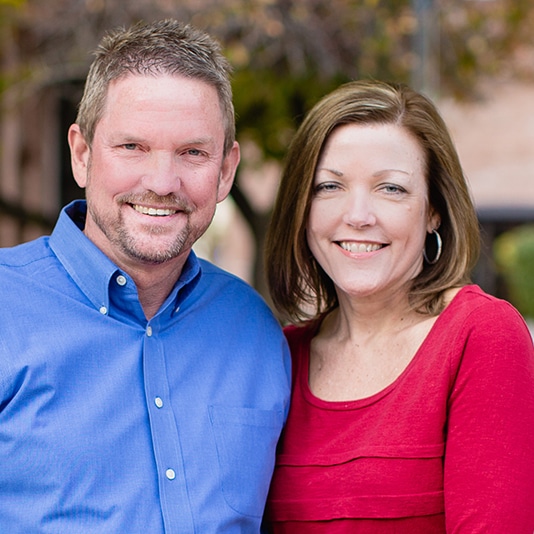 James and Rene received God's call to vocational ministry while students at the University of North Texas. They married during the summer of 1983 and graduated from college the following year. In 1986 after Rene received her master's degree in Speech Pathology and they were expecting their first child, they joined the staff of Family Life ministry, a division of Cru (formerly Campus Crusade for Christ). They enjoyed their 4 years with Family Life helping to strengthen marriages through conferences and small group studies.
In order to receive additional education and training, James and Rene moved to Arizona where James received a Master of Divinity degree from Phoenix Seminary. Upon graduation God directed James to become the senior pastor of Stone Creek Church. They served there for 13 years.
Since leaving in 2008, James has consulted/coached faith-based nonprofits, served with Standing Stone Ministry as a retreat shepherd with his wife, and together, he and Rene began "tent-making" as flight attendants with Southwest Airlines.
Both James and Rene are passionate about coming alongside ministry couples. They know the highs and lows of ministry life since they have spent over 30 years in church and parachurch organizations. They understand the expectations that are put on the ministry couple and their family and they know firsthand the pressures on a couple raising a family while serving the body of Christ.
James has been married to Rene for 36 years. God has blessed them with two sons and two daughters, all of which are married. They have six grandchildren.