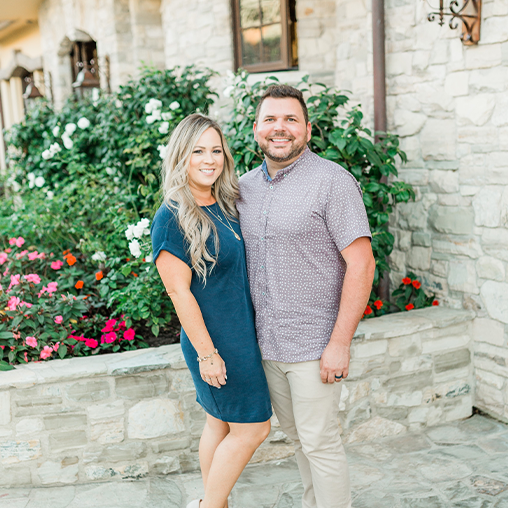 Kyle & Alissa Circle live, play, and work together after being married for 13 yrs. Together they founded Pollinate Media Group in 2012, Weave Made Media in 2014, and Target Made Me Do It in 2016 which connects industry leading brands with top digital influencers publishers.
Alissa graduated from Azusa Pacific University with both a degree and Master's in Education. After beginning her career as an educator she started a blog in 2007 while pregnant with their youngest. Originally known as Rags to Stitches she rebranded to Diary of an Addict in April of 2014, which quickly became a popular lifestyle blog in Orange County, CA. She discusses balancing family, business, food, fashion, fitness & faith.

Kyle is known as a serial entrepreneur/super connector, getting his start with his first produce stand at the age of 11. He spent a decade in the Christian music industry consulting, developing, branding national touring artists along with a partner in Transparent Productions SoCal's premier Christian concert promoter with FishFest being held at Verizon Wireless Amphitheater. In 2005 Kyle launched The Credit Card Machine Man, a credit/debit card processing company for touring bands & non-profits. In 2010 he co-founded & co-invented MobilePayUSA, a mobile payment and marketing app which was sold to PayMe Inc. 2013. He dropped out of college after his first year but has continued his education through YPO Young Adults, EO, YEC, TED & Summit Series as a member.
Kyle & Alissa have two children Katelyn & Brayden, attend Redemption Church, serve on multiple for/non-profit boards and split time between Costa Mesa, CA & Franklin, TN.