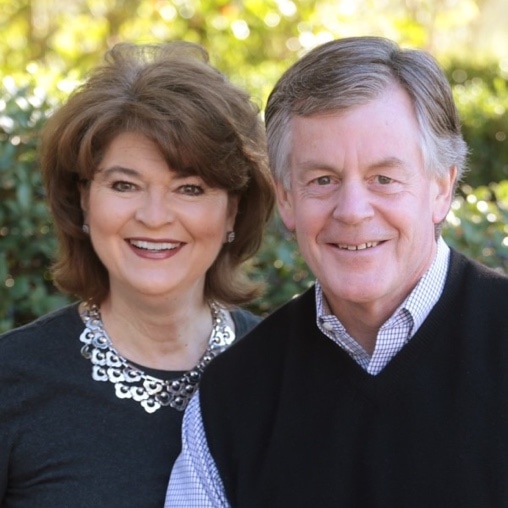 Natives of Southern California, Bob and Cheri have been married for forty-three years. Bob's background of fourteen years in the marketplace, four years as a senior pastor and almost thirty years working with pastors and business leaders gives him a unique perspective on the challenges that face ministry couples today. Founder of The Master's Program, he helps business and ministry leaders coast- to-coast explore, explore and exploit their unique Kingdom calling. He recognizes that balance, margin and focus are important to every ministry couple and are all too easily lost in the demands of everyday ministry life.
As a former pastor's wife, Cheri understands the delicate balance of having a healthy marriage while partnering in ministry. As a Women's Ministry Director, Bible Study teacher, mentor and disciple of women for decades, Cheri knows the potential impact that we can each have to make our world a better place. As an ambassador for abandoned and HIV-Positive babies and children in South Africa, she knows the unbridled power that ordinary American women can have in doing something extraordinary to help those in need.
Bob and Cheri's two daughters and sons-in-law are their best friends and have given them five incredible grandchildren. They love to travel and have spent years enjoying the outdoors while camping, white water rafting, off-road motorcycling, horseback riding and marathon running. They know the joys and heartbreaks of being in ministry and have a genuine heart for the struggles that ministry couples face every day.